Advanced topics: A bit of philosophy.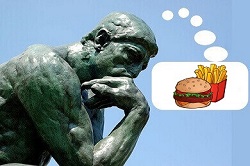 A bit of philosophy.
Don't think moderation is always simple, because the people you will interact with are not simple. Here are some examples of complex situations you may encounter, and some tips for successfully dealing with them.
You can't bring justice.
You don't know why two persons are arguing. Maybe something happened before. You can only judge what you see, and apply the rules. You can bring order, but you can't bring justice.
Let's take an example: Alfred stole something from Jenny, in real life (they are neighbours). You look at the forum, and you see Jenny insulting Alfred. You ban Jenny. It was the right thing to do, because insulting is forbidden. But you don't know why people are arguing. You did not apply justice.
Here is another example: Jenny was insulting Alfred in a private message. Now you look at the public chat room, and you see Alfred threatening Jenny. You send a warning to Alfred. You did the right thing again, because threatening is forbidden. But you didn't know the origin of the situation. It's not fair what you did. Shame on you.
You do what you have to do, based on what you know. But admit it: You don't know much. So you should stay modest, and keep in mind that order is a good thing, but it's not justice...
Do not make people angry.
Avoid talking to people when you are moderating them. It will make them angry. It would be like telling them: "I am superior to you.".
When people get angry, they become really anoying. You may regret making them angry in the first place. They will maybe attack the website. They will maybe find your real identity and treat you like an enemy. You should avoid this.
Avoid confrontations. Instead, just use the program's buttons. Use the buttons to send a warning, or a bannishment. And don't say anything.
People will be less angry: Because they will not know who did this. It will never become personal.
People will be less angry: Because they will feel a form of superior authority. This is more acceptable than a person's authority.
People have amazing psychologies. Learn to think the same way they think. Human beings are lovely and dangerous creatures. Human beings are complex and amazing creatures...
Create your own happy environment.
When you do the moderation tasks correctly, people will be more happy on your server. Your server is also your community. You will be more happy.
There will be less fighting, less pain, less hate. People will make more friends, and so you too will make more friends.
When a place is nice, it's because someone is making it nice. Nice things don't come naturally. But you can transform chaos into order...
The spirit of the law.
A law is never perfect. No matter how many precisions you add, you can always find something that is not covered by the law.
Because the law is not perfect, sometimes you need to do things against the law. It's a paradox, because the law should be followed. Except when it should not be followed. But how to decide?

Theorem: The law can never be perfect.
Proof: I consider an edge case, at the limit of the law, and therefore the law can't decide what to do. And even if I change the law, to treat precisely this case, I can still consider a smaller edge case, at the new limit of the law. And again, the law can't decide what to do.
Example: I am a moderator of the server "China". I am visiting the server "San Fransico". I am in a chat room, and there is someone insulting and harassing a poor innocent 15 years old girl. The rule says: "Do not use your moderation powers outside of your server". But it's the middle of the night, and I'm the only moderator awake. Should I let this poor girl alone with her enemy; or should I make an exception to the rule? It's your decision to make.

Yes there are rules, but we are not robots. We need dicipline, but we have brains. Use your judgement in every situation. There is the text of the law, which should be followed in most cases. But there is also "the spirit of the law".
Understand the rules, and follow them. Understand why these rules exist, and bend them when necesary, but not too much...
Forgiveness and harmony.
Sometimes you can be in conflict with another moderator. These things happen because we are human. It can be a personal conflict, or a disagreement about a decision to make.
Try to be polite, and to be nice to each other. Try to negociate, and try to be civilized.
If someone made a mistake, forgive him. Because you will make mistakes too.
Sun Tzu said: "When you surround an army, leave an exit free. Do not press a desperate foe too hard."
Jesus Christ said: "Let anyone among you who is without sin be the first to throw a stone at her."
Nelson Mandela said: "Resentment is like drinking poison and then hoping it will kill your enemies."
And you... What do you say?
Be the other.
Someone is having a bad behaviour. From your perspective, it's wrong, and it should be stopped.
Imagine if you were born in the same place than the other person, if you were born in his family, with his parents, brothers, sisters. Imagine if you had his life experience, instead of yours. Imagine that you had his failures, his diseases, imagine that you felt his hunger. And finally imagine if he had your life. Maybe the situation would be reversed? Maybe you would be having a bad behaviour, and he would be judging you. Life is deterministic.
Let's not exagerate: No, relativism can not be an excuse for everything. But yes, relativism can be an excuse for anything.
Something can be true and false at the same time. The truth is in the eye of the beholder...
Less is more.
When people are under control, they spend less time fighting for what they want, because they already know what they can do or not. And so they have more time and energy to do what they want, so they have more freedom.
When people have a lot of freedom, a few of them will abuse their freedom, and steal other people's freedom. And so, the majority will have less freedom.
When people have less freedom, they have more freedom...