What sort of program is Player22.com?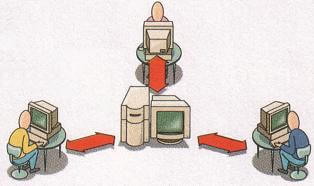 Description
Player22.com is a social application designed to meet new friends living close to you. The application is totally free of charge.
Player22.com is the the first internet service of its kind. It combines a games server, a chat server, a powerful social app... and even more.
Installation of the application
Player22.com is available without installation: On any personal computer or smartphone, using a modern browser such as
Chrome, Safari, Edge, Firefox, Samsung
by navigating to the website
"player22.com/app"
.
If you prefer to install the application: Go to your favorite App-store, and search for

"Player22"
.
A word from the author
« My name is Joel. I am an independant French software engineer. I published the first version of
Player22.com
back in 2011 under the name "
Keyja.com
". And today in year 2022, I am proud to release a new version, with all the successfull features of the old application, but also with a lot of improvements. »

« Join one of our communities. Welcome to Player22.com, the first internet service dedicated to "social entertainment":
Let's play with funny people.
Let's talk with interesting people.
Let's meet new wonderful people.
And above all, let's have fun together!
»